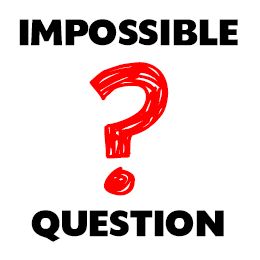 What is the Impossible Question?
It's maddening, frustrating, and a lot of fun, but mostly it's a nice cash prize if you get the answer right! To play and win, tune in to 101.1 More FM weekday mornings at 6:40 AM and try your luck with the Impossible Question.
What do I get if I call in and guess the right answer?
Well, other than ultimate bragging rights, we'll send you $101. And, on days there's no correct answer, we'll carry the question over to the next weekday and the prize will increase to $202 and so on!
---
The Current Impossible Question, Worth $606 is:
Men often choose to do THIS, over getting romantic!  (Hint…  the closest guess so far is "eat a good meal")
Here are the wrong guesses we've had so far… 
go to sleep
pay professionals
eat a good meal
do odd jobs around the house
play video games
get your partner mad at you
watch a chick-flick
joke around
play golf
play lawn games
binge watch TV
go to the gym
to be respected
detail their car
give a kiss
play fantasy football
hang out with their friends
mow the lawn
play around on their phone
watch sports
Think you know the answer? Tune in Tuesday,  9/25,  at 6:40 am,  for your chance to win $606!  Check out our past Impossible Questions and Answers below:
---
Click above for today's Impossible Question
See More Impossible Questions