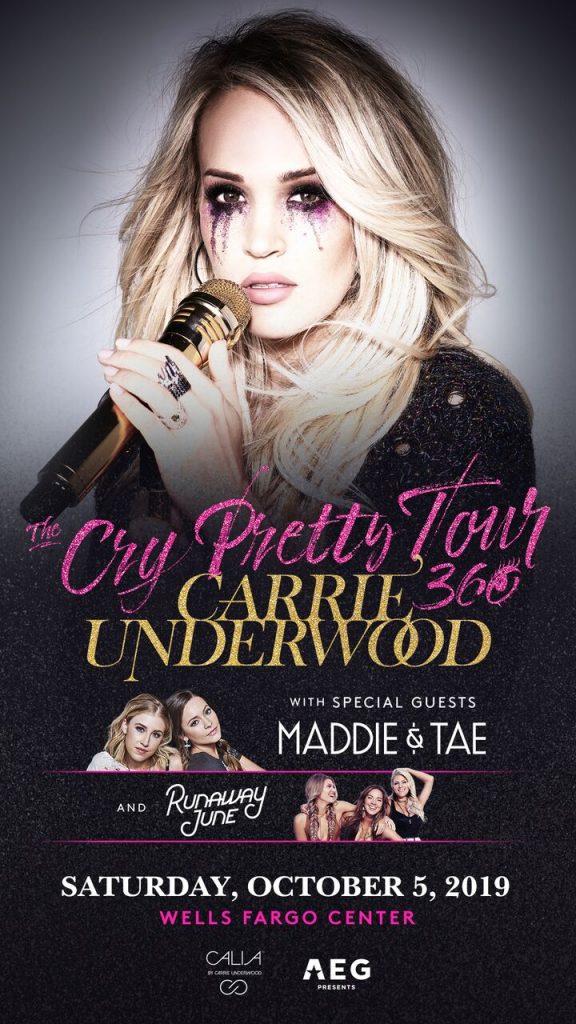 Carrie Underwood had more than one big announcement today: first, she'll be going on tour!
The Cry Pretty 360 Tour will be stopping in Philly Saturday, October 5, 2019. The tickets go on sale Friday, August 17th, at 10. The link to buy those is HERE.
(pssssssstiwillhavesometogiveawaynextweekahem)
Of course, that's not the only news she announced. At the end of her instagram video where she announces her tour, she admits you're probably wondering why she's touring in 2019 if her album comes out this September. Well…she's expecting baby #2!
Watch the whole announcement here: