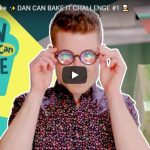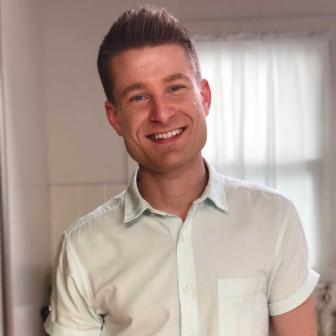 See that guy? He is the man! Meet Dan of  "Dan Can Bake It" on the Food Network. Here are some examples of his "out of this world, how does he do that" cakes!!! Mind Blown over here!!!!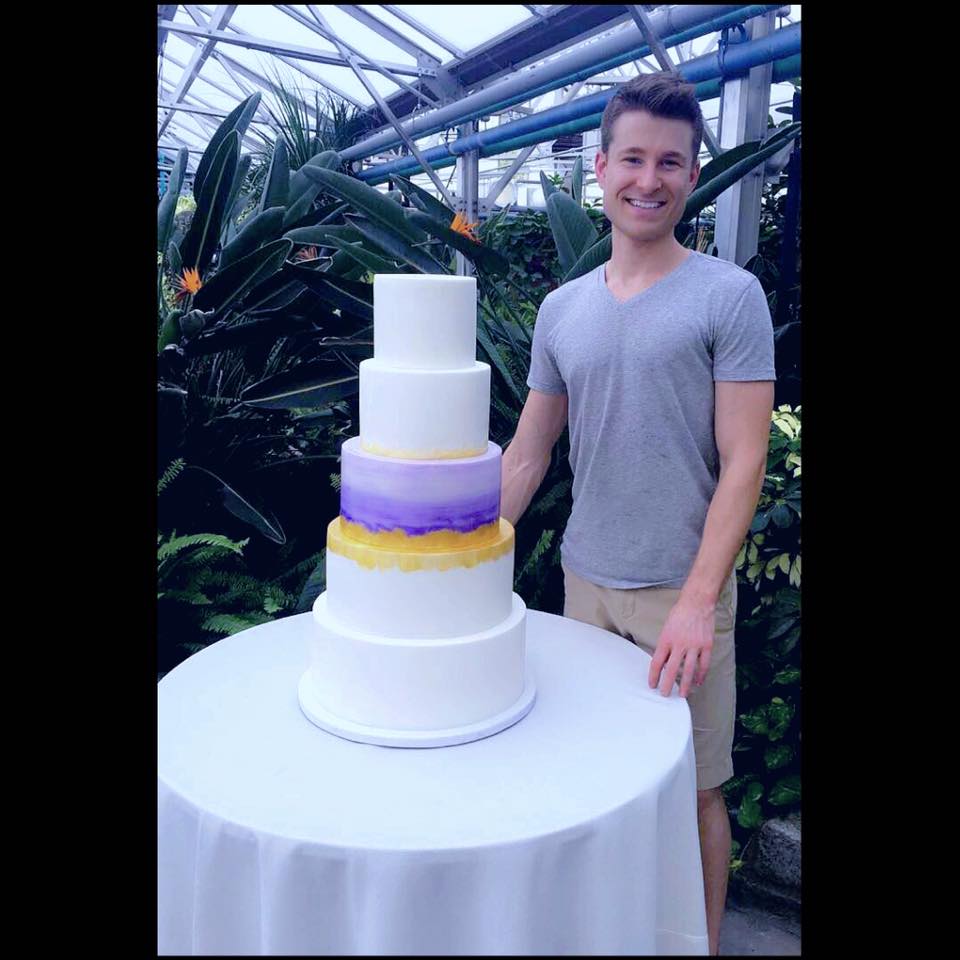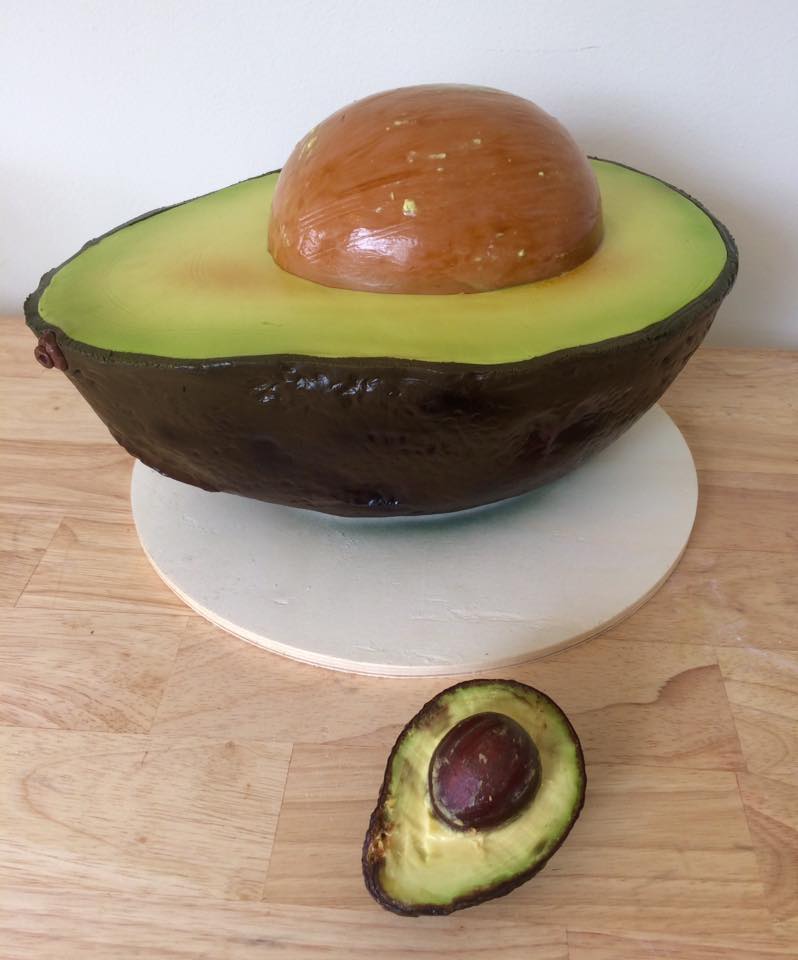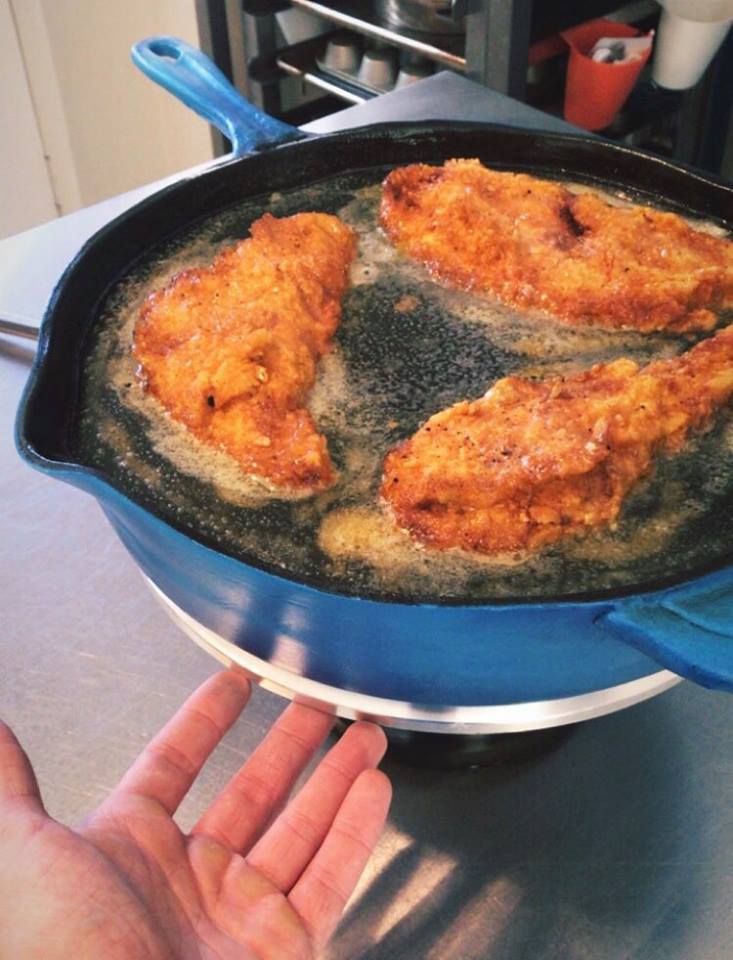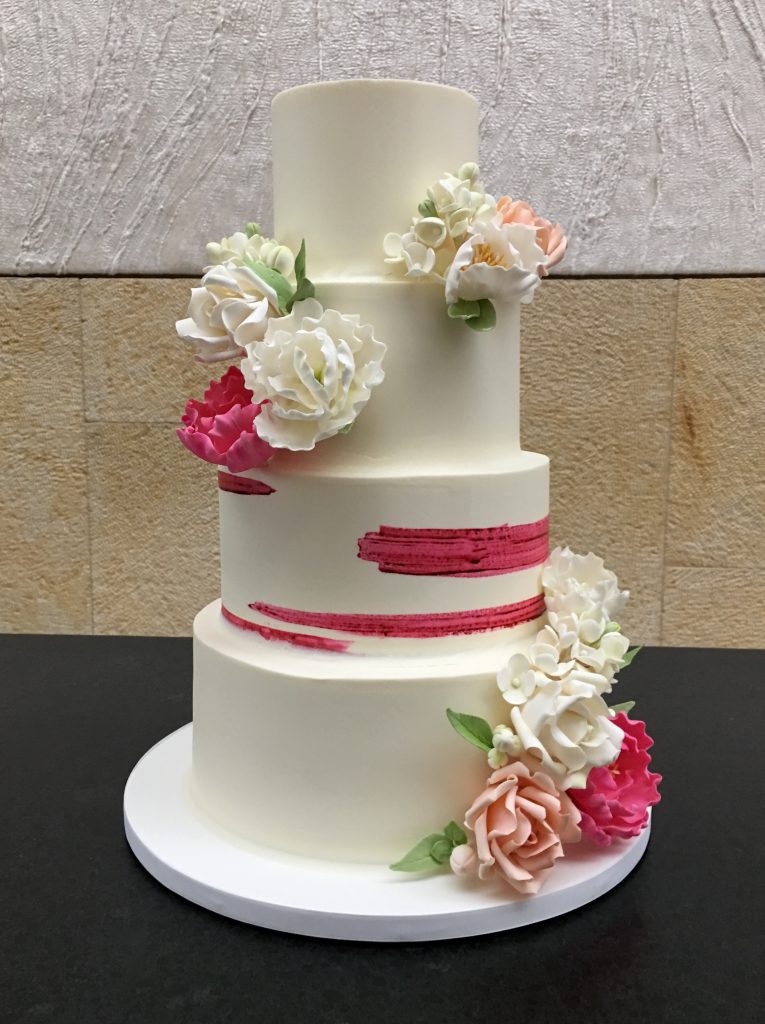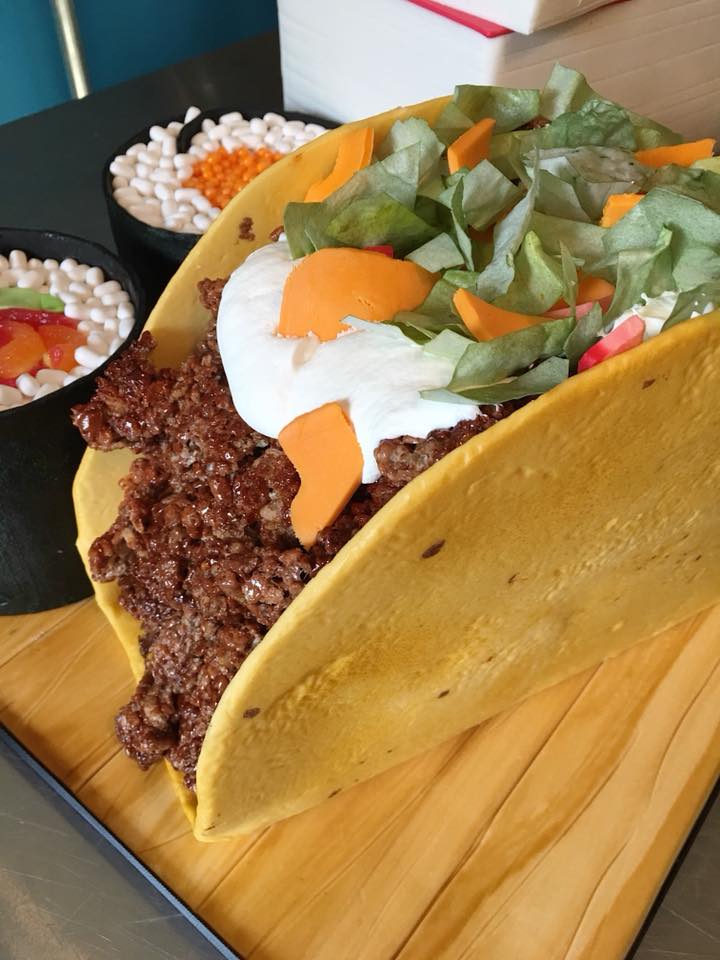 So, real quick….We know about Dan because Dan has baked many cakes for our birthday celebrations here at the radio station. His childhood neighbor and friend, Michelle, works here at the radio station and she suggested we try his cakes. It took one try and we never turned back…SO GOOD! You can tell it's homemade with love and attention to detail.
This past weekend Michelle and I worked a station event together at the TD Bank in Cherry Hill where she told me that Dan scored a show on the Food Network!! So stinkin' cool, right?!
I love local talent and this is Philly talent at its best right here!!! I hope you enjoy his story as much as I did!!!!
How did you get started baking? Ive been baking since I was 5, practically my whole life (over 20 years!). I've always loved creating in the kitchen. My mom and grandmother really fostered my love of baking, and Im so thankful for that. At 5, my very first goal was to make a chocolate chip cookie that didn't bake flat; so I took to the internet and cookbooks to try and perfect a recipe. I got such great feedback from family that I just kept baking; baking allowed me to connect with people. I started decorating cakes after a trip to the arts and crafts store. Then in highschool I landed a job making cakes at a bakery.
Where are you from? Havertown, PA.
What is your dream?  My dream. Wow- that is a big one! I always said when I was younger that I wanted to be a baker and own a bakery. Five-year-old me knew what I wanted to do, but somehow the one thing I was so passionate about didn't seem practical as I got older. The universe knew better, and now Im here!  I'm still open to owning a bakery or a cake studio as I would call it. I've got the plans and ideas ready to go. But my dream has expanded. I'm now working on a cookbook. I'm able to travel and teach and share my passion with even more people. In many ways I am living the dream right now. Dan Can Bake It has been such a blast- I mean how lucky am I to share what I love with the world! On that note, I've learned a few things about having a dream for your life. #1. Sometimes that dream changes and thats okay. The dream we once had may have been a stepping stone to lead us to a life we never could have imaged; something that is even more spectacular than we had planned for. And #2. The dream is happening now- it's a matter of small building blocks coming together. In the midst of life we've got to stop and remind ourselves that our small successes are the bits and pieces of a dream turning into our reality.
How can you be reached?  

People can find me on my website for wedding and event consultation at

bakedbydan.com

For my recipe blog they can visit

bakingwithdan.com

. (Just click and let him know what you need!)

Can you give us any details about your show Dan Can Bake It? 

Dan Can Bake It is a brand new digital series from Food Network. Each week Food Network sends me a box with a clue and description of a cake/baking challenge. So I get to brainstorming, do a little sketch and I put my own spin and sprinkle of creativity into each challenge. It really is challenging and I end up learning a few things along the way. I say in the series that sometimes I'm in the kitchen and it's like "But will this work? I'm just going to try and find out."

Food Network came up with some really crazy challenges, so I'm looking forward to everyone seeing them. Viewers can expect an entertaining look into my creative process, pro baking tips to use at home, new techniques and even some actual recipe baking. So getting a chance to pull out the mixers and whip something up is always fun amidst the cake sculpting and design. I feel like I've always got 5 things going at once- and thats what you'll get to see. Then theres the question- does Dan fulfill the challenge? You've got to watch to find out!
Check out episode #1 of Dan Can Bake It here:
Click this vid below for the Dan Can Bake It YouTube playlist for future episodes: