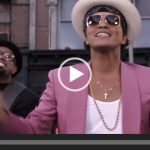 Hey guys!
I am literally screaming inside and have been for dang near 3 days now. I have not been "home" to Nebraska for almost 2 years. The girls and I went back for Axelle's 1st bday (Nov.2016) and now tomorrow, just before 8 a.m., we will be on our way to McCook, Nebraska.
My niece is graduating from high school and most of my family will be there to cheer for her as she grabs that diploma!!!! If you think I'm loud, picture 3 of me….my older sisters are just as loud and the three of us together is tsunami loud.
So, yeah, I'm excited… but of course will look forward to talking to you again Wednesday (May 16th) night when I'm back on air at 7 p.m.
I wanted to share this with you before I go…it's dope…to put it bluntly.
We Sizzle … and You Are The Very Reason Why!!! We Have The Best Listeners On The Planet, and I'm Not Even Being Kinda Funny!!!!
Enjoy and Love You Lots and Lots and Lots and Lots and Lots,
jes.jordan.