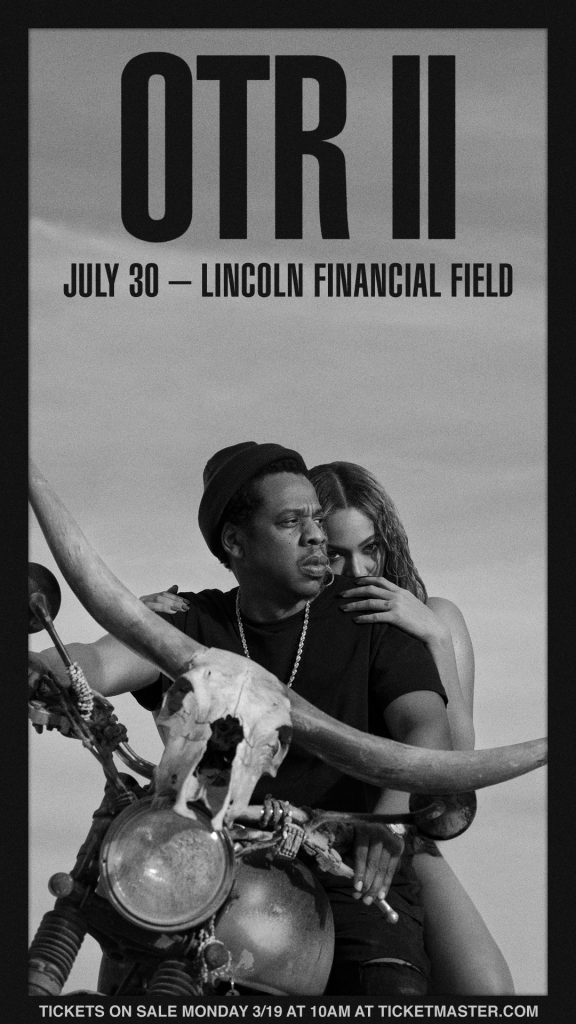 ON. THE. RUN. TWO! Happy Monday, good morning, this is not a drill. BEYONCÉ and JAY-Z are going on the road together again. I saw Bey last time she was at Lincoln Financial Field and the show was a m a z i n g…it poured the whole time and she did the whole thing in the rain. It was unreal how tight that show was.
OTRII comes to Lincoln Financial Field on July 30th. The tickets go on sale next week, Monday March 19th at 10am. Here's the link to buy tickets.
And a little bird told me…there might be a way for you to WIN tickets. I would stay tuned to the morning show if I were you.
Follow Andrea on twitter at @_AndreaDuffy