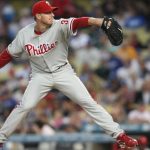 There's no doubt about it…Philly is passionate about our Sports Team! So why not dedicate an entire Sports Museum to us. That's going to happen next year! The Museum of Sports will be one of the few museums to give props to all the National sports but our Museum will focus on the history of sports in Philadelphia and our four major teams that play here.
It's an 8 million dollar project…25,000 square feet and amid the action of the Sports Complex at 700 Pattison  Avenue. You can expect an interactive experience with reality activities for the whole family including a theater, a sports restaurant, gift shops and plenty of memorabilia on display.
The museum is looking to open by Spring of 2019!
Thanks for stopping by!! ~Angel Donato