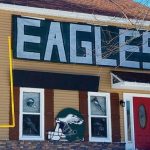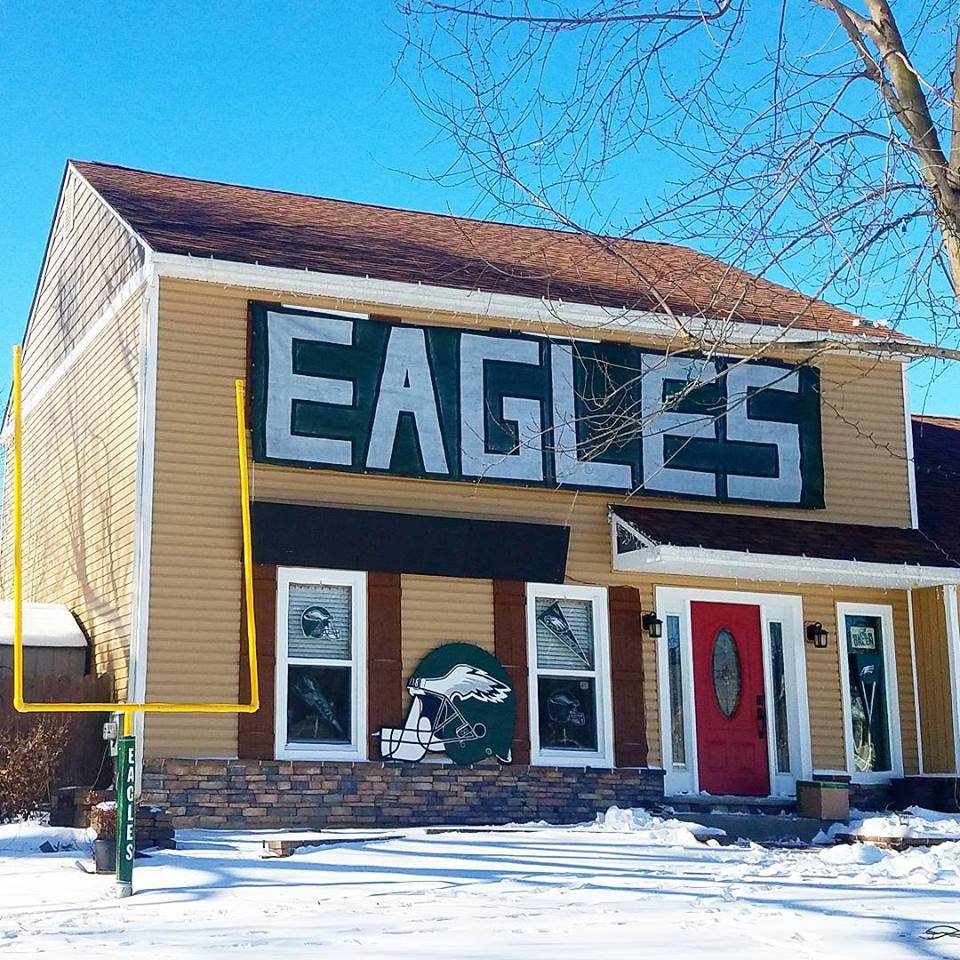 Are you pumped for Saturday? The Eagles (#1) will take on the Falcons (#6) in the divisional round.
According to ESPN, the Eagles are the first No.1 seed to be an underdog in the divisional round since 1970. A true Rocky story….of course it is, WE ARE PHILLY!!!!
The above picture came from my Facebook friend, Mike Barnes. I love it! This is his original post on Instagram: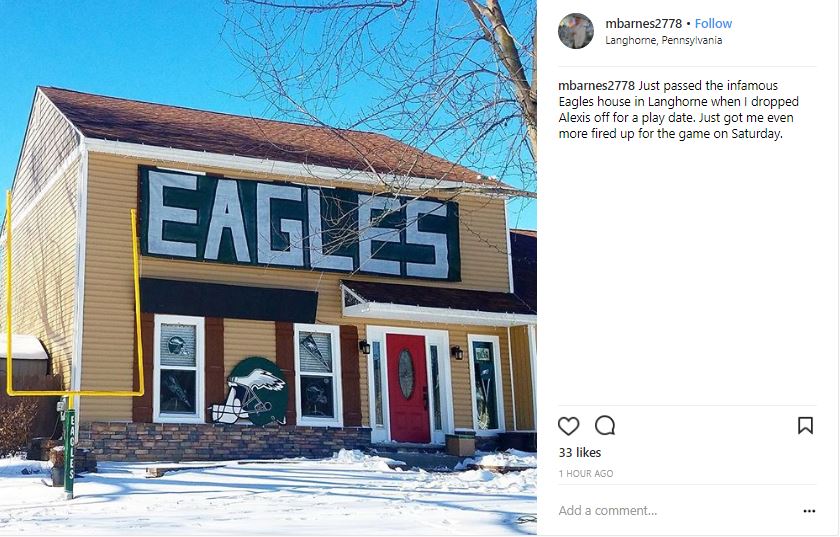 Have you seen this house in Langhorne? Do you know of any other Eagle's fans who have taken their love for the Birds next level? If so, please share the pictures with me at jessiej@101-fm.com!
E-A-G-L-E-S !!!!!
–jes.jordan.