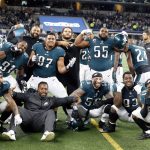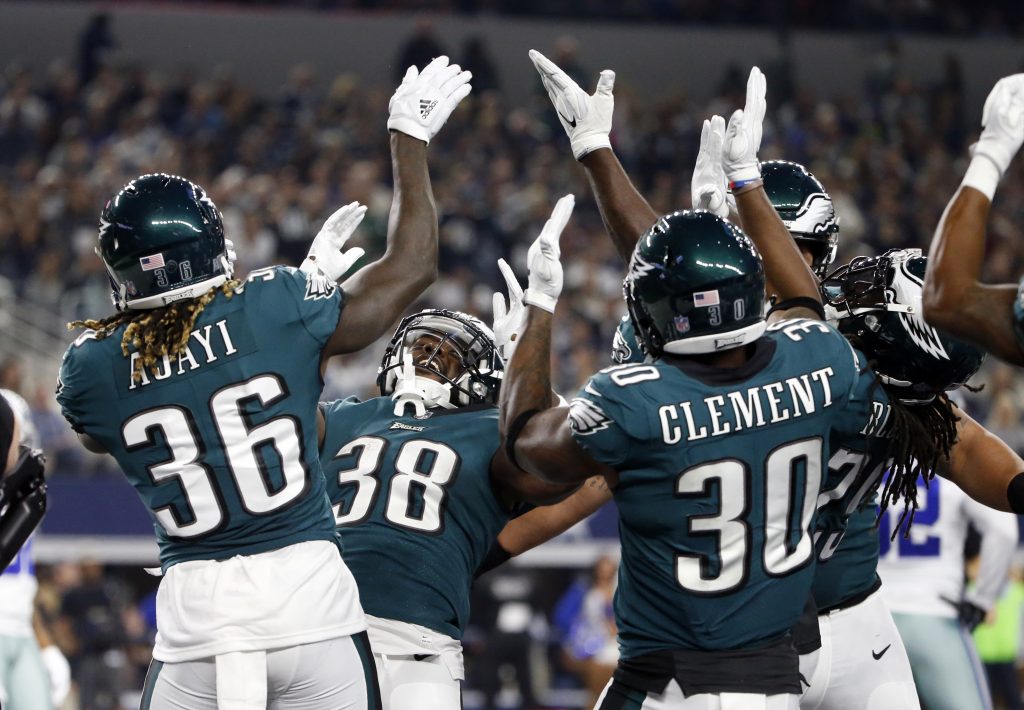 The City of Brotherly Love has lots to celebrate! How 'bout those E-A-G-L-E-S!!!!????
This week's Sunday night football game was the highest rated primetime game since week one of the season, according to Nielsen. So it seems the whole country has their eyes on our Beloved Birds. Maybe just maybe we will become America's team…I mean the eagle is the country's bird for crying out loud.
The Eagles and Cowboys game averaged a 13.5 rating…. that's up 13% from last year's game between the two rivals!
The top markets who watched were:
Philadelphia –35.3
Dallas — 30.0
San Antonio — 25.6
Austin —  21.9
Richmond —  21.7
Albuquerque — 21.1
New Orleans —  18.8
Norfolk —  18.5
Seattle —  17.1
Memphis —  16.7
Clearly, and I never doubted for a second, our fans are more passionate about our team than Dallas.
Go Birds!
jes.jordan.