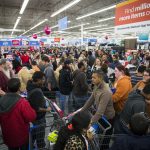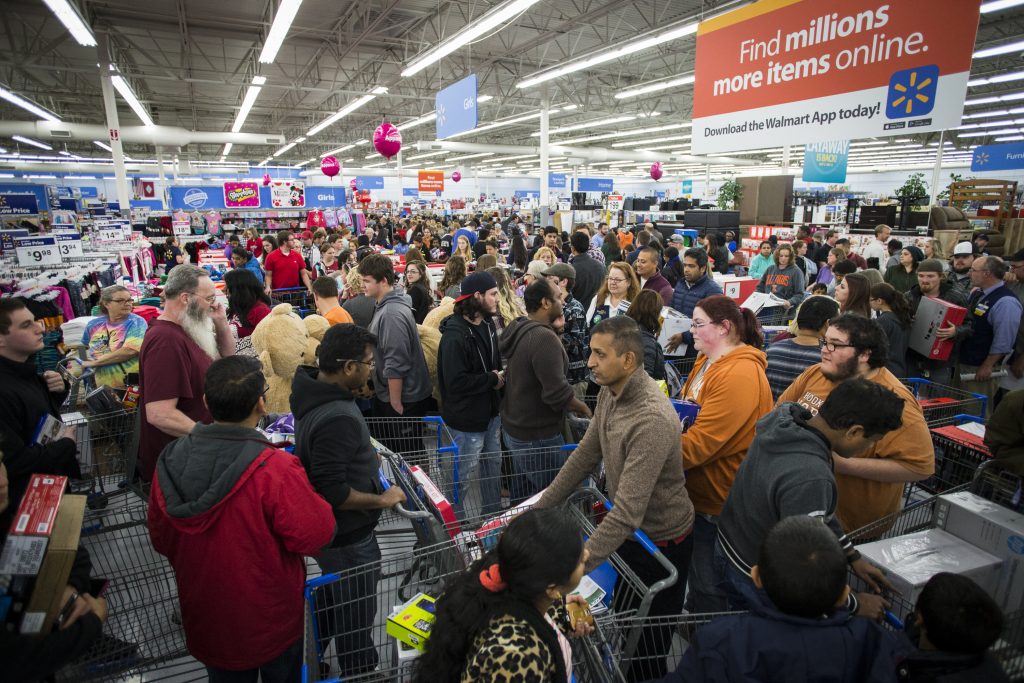 This post was updated Monday November 13th.
Thanksgiving is in two weeks! (How did that happen?!?!?!) We're starting to get word on which stores will be open Thanksgiving night, and which will stay closed until Black Friday.
Do you shop on Thanksgiving? I have seen Fights.Break.Out. at the dinner table over whether it's appropriate to have retail stores open on Thanksgiving. Fortunately, if this situation erupts at your Thanksgiving table, you can immediately avoid speaking to your family by huffing off to a store that's open on Thanksgiving!
I'm not here to defend a crass money-grab of a store opening for four hours on a holiday (bleargh to you, Late Capitalism!). And I definitely feel for workers, and hope that no one is being forced (or feeling forced) to choose working over spending time with their family. But if you have a terrible family you want to avoid at all costs (don't @ me, it happens), "dang it I have to work" can provide you a good cover and a few extra bucks. If you've got family that's far away and no plans, maybe some people figure they might as well make some money. I don't know, maybe it's a wash! And the Wawa's open anyway isn't it?
Whichever side you fall on in the Great Shopping On Thanksgiving Debate of 2k17, HERE are the stores that have announced they will be open so far:
Best Buy: Thanksgiving 5 p.m. to 1 a.m. Black Friday
Big Lots (7am to midight)
Cabela's: 8am – 6pm Thanksgiving
CVS: (hours TBA)
Dick's Sporting Goods: 6pm Thanksgiving til 2am Black Friday
Dollar General: 7am – 10pm
Five Below: Thanksgiving 6 p.m. to 1 a.m. Black Friday
GameStop (hours TBA)
JCPenney: Thanksgiving 2 p.m. to 10 p.m. Black Friday
Kohl's: 5 p.m Thanksgiving
Kmart: Opens 6 a.m.; Doorbusters Thanksgiving 6 p.m. to 2 p.m. Black Friday
Macy's: Thanksgiving 5 p.m. to 10 p.m. Black Friday or Thanksgiving 5 p.m. to 2 a.m. Black Friday
Michaels: 6 p.m.; Opens at 5 p.m. for Rewards members.
Rite Aid: varies by location
Sears: 6 p.m. to 12 a.m.
Target: 6 p.m. to 12 a.m.
Toys R Us: Thanksgiving 5 p.m. to 11 p.m. Black Friday
Walgreens: varies by store
Walmart: 6pm Thanksgiving
BestBlackFriday.com has a great list that's they're updating as info comes in, and also has a list of stores that have said they'll be CLOSED on Thanksgiving.
Happy shopping and/or railing against people shopping!
Follow Andrea on twitter at @_AndreaDuffy