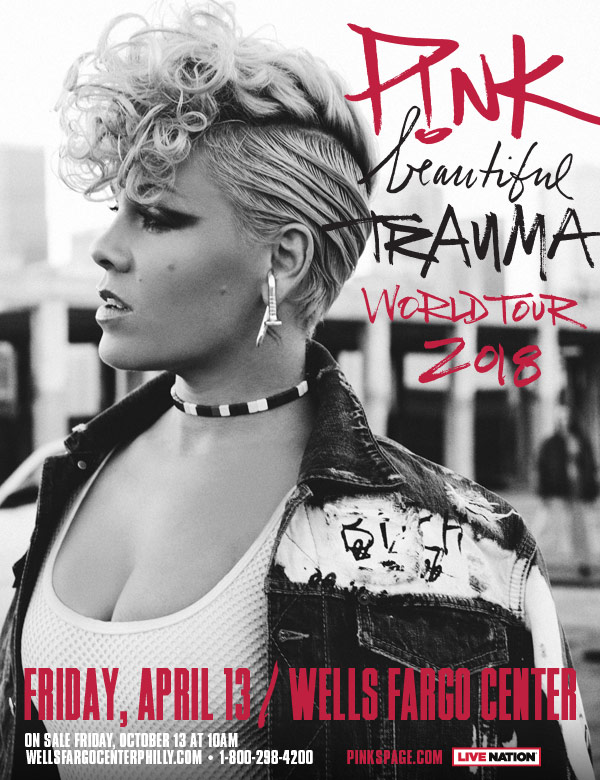 ICYM the announcement this morning, Pink just announced a tour! Pink puts on an amaaaaazing show as you might have seen when she played the beach in Atlantic City this summer.
The Beautiful Trauma Would Tour 2018 comes to Wells Fargo Center Philly on April 13th, 2018.
We will be giving away tickets all next week! Listen Monday through Friday at 9, 11, 1 and 3 to grab a pair from us.
Tickets go on sale next Friday, October 13th at WellsFargoCenterPhilly.com at 10am. It's also the day her new album releases!
Follow Andrea on twitter at @_AndreaDuffy