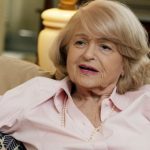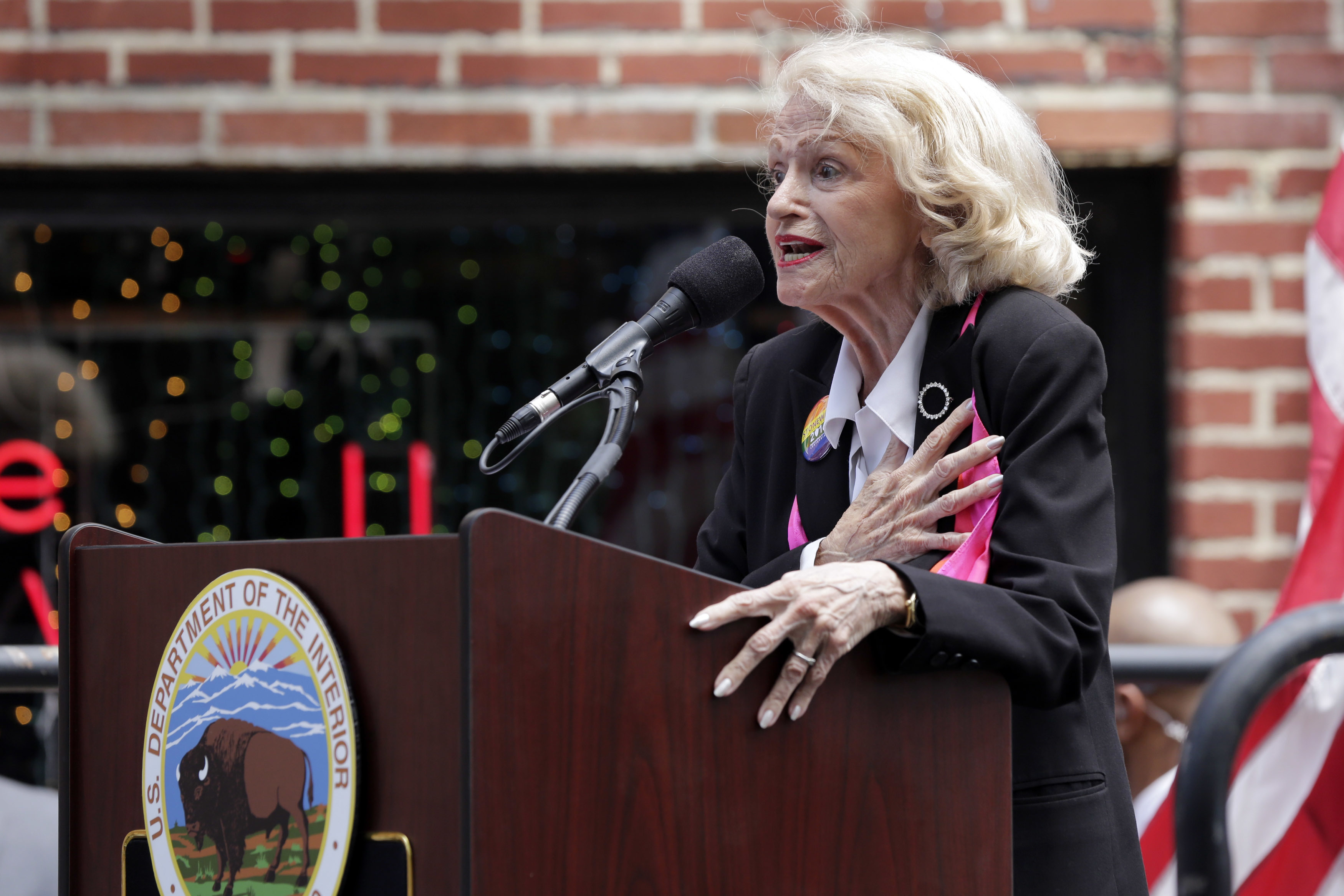 Hey Guys,
Today was a sad day for my friends in the gay community. They lost one of their trailblazers, Edith Windsor.
"Edie" was a woman who went to bat for what she believed in! Love that!  She made it possible for many others to follow their heart, to live, to love… the way they choose to….AND with the same benefits as all of us "straight folk"get under this umbrella of freedom and liberty that we proudly pronounce in the United States of America.
Edith Windsor married Judith Kasen-Windsor in 2016. Judith confirmed Edith's death today from the hospital, but she did not specify the cause of death.
Edith's battle with the Supreme Court has been pegged as the "second most important Supreme Court ruling in the national battle over same-sex marriage rights."
Edith Windsor decided to fight for her right to love after her late wife, Thea Spyer passed away. Edith and Thea lived together for 40 years, were legally married in Canada in 2007, Dr. Spyer died in 2009, Edith inherited her estate, but then the IRS denied her the unlimited spousal exemption from federal estate taxes available to heterosexuals, and was forced to pay $363,053.  WHAT?????  BOGUS, right???????!!!!!!!!!!!
Of course, (who wouldn't) she sued!!! She claimed the law, by recognizing only marriages between a man and a woman, unconstitutionally singled out same-sex marriage partners for "differential treatment."
In the case United States v. Windsor, the law was overturned in a 5-4 ruling. It cited that the Fifth Amendment guaranteed that no person shall be "deprived of life, liberty or property without due process of law." And with that step forward, 13 states and the District of Columbia recognized same-sex marriages.
Barack Obama said of Edith, "Because people like Edie stood up, my administration stopped defending the so-called Defense of Marriage Act in the courts." He said the day of the 2013 Supreme Court ruling was "a great day for America — a victory for human decency, equality, freedom and justice."
A fun fact: Edith Windsor was born right here in Philadelphia on June 20, 1929. She attended Temple University in 1946 and received her Bachelor's Degree in 1950.
So, tonight…. let's lift our glass and cheers to Ms. Edith Windsor! A woman who used her life to smooth the road for her fellow L.G.B.T. family. She loved without fear and fought without ceasing for that love — Cheers, Edith! Rest in Peace. Rest in Pride. Your purpose on Earth has been fulfilled and you will be missed and remembered for ages to come!
Thanks for stopping by!
jes.jordan.