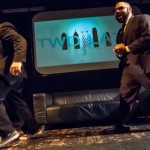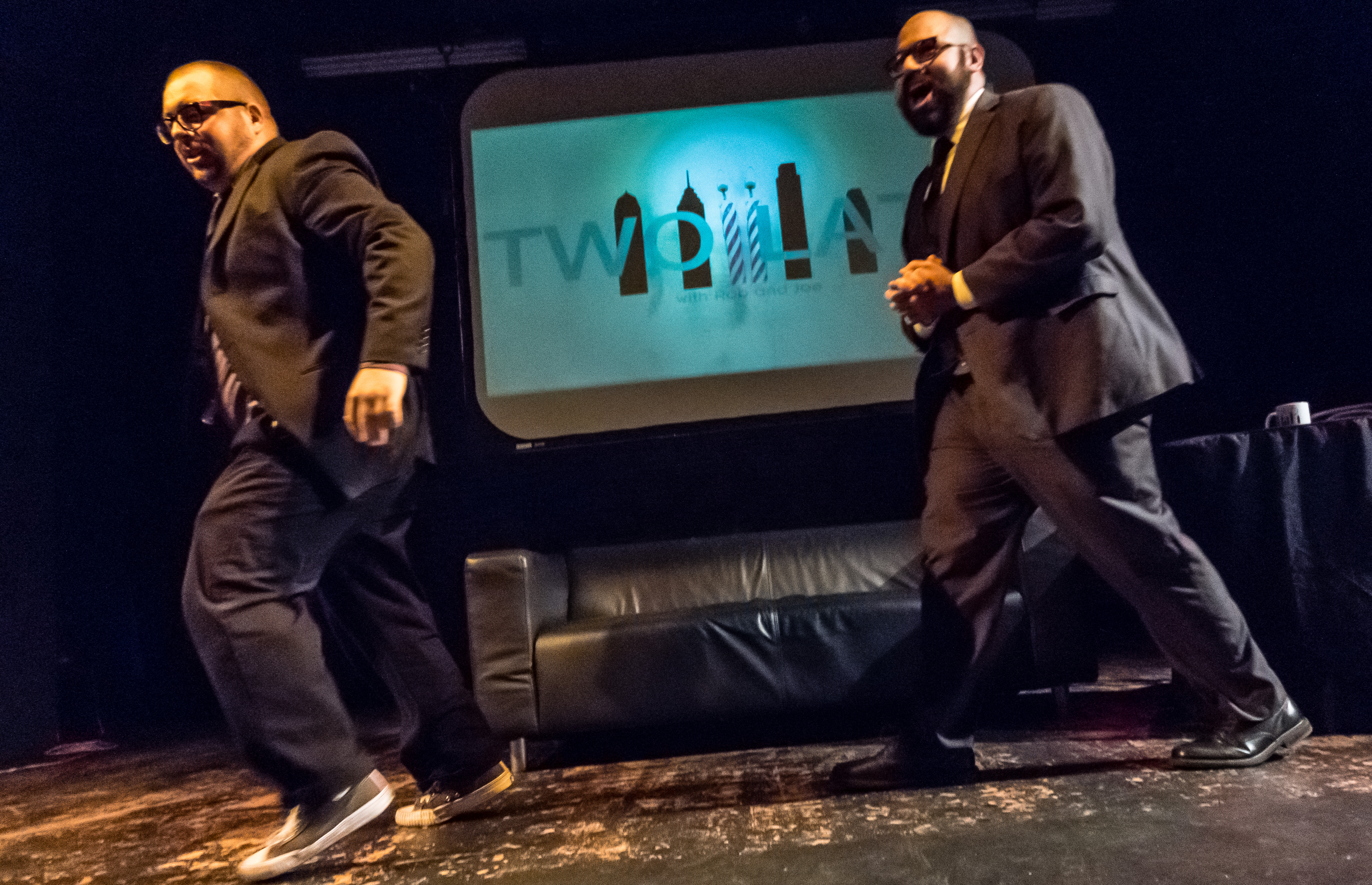 Hi there! It's your friendly neighborhood mid-day DJ, Andrea. Ever wondered what I do when I'm not on the air? A TON of cool creative things! Ever wanted to check them out? It's your last chance to see one of them! And as a special bonus, you don't have to stay up as late as you usually would, because we're doing the show at 10:30 instead of at midnight!
Two Late With Rob and Joe, Philly's only live, local late0night show (with two hosts!) is coming to an end after two amazing years. If you've never seen the show before, it's a great time, and this last one is going to be a blast. If you're a Two Late regular, come help say goodbye. Either way, you're part of our family.
What a great time this has been. Rob and Joe are two of my favorite people, and two of the funniest guys I know, having started as an improv duo and moved on to host their own talk show. I've been everything from a guest, to a writer, to a Philly Pokemon called Jawneon for a bit–in zubaz pants of course. I'm grateful for the day they chose my jokes packet. Rob hosted Philly's most exclusive pop-up beer garden. Joe said all my punchlines wrong. It's been a great ride and the fun we have together comes out on stage.
And we're sending the show off PACKED with amazing things!
Our guests this month are Joey Gallagher, Kevin Kelly, and Chip Chantry. Joey Gallagher is a Philadelphia performance artist and an alumnus of the Philadelphia Boys Choir. Gallagher has sung at Carnegie Hall and on Saturday Night Live, as well as throughout Europe, Australia, and South Africa.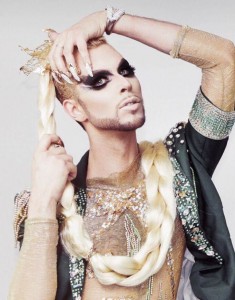 Kevin Kelly is the creator of the webseries "Welcome to Anhedonia." "Anhedonia" follows the adventures of ambitious half- man/half-puppet Jef Connectorkit and his three puppet roommates.
Chip Chantry, television writer and winner of the 2013 Philly's Phunniest comedy competition, will do a stand-up set during Two Late's last show, as well. Chantry has opened for Louis C.K., Dave Chappelle, and Bob Saget.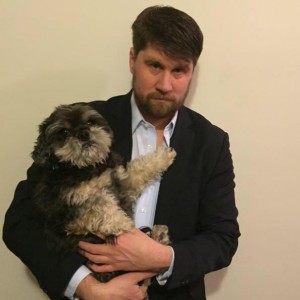 AND there are more surprises in store. Including a certain comfort dog. The show is on its way to selling out, so you should get your tickets now. They're only $5!
Two Late With Rob and Joe: #OneLastTwoLate is Friday, 12/30 at 10:30pm at PHIT Comedy, 2030 Sansom Street in Philly. Tickets are $5 and can be purchased in advance here. BYOB.
Follow Andrea on twitter at @_AndreaDuffy